UMA Lab Principal Investigator
Sharda Umanath is an assistant professor of psychology at Claremont McKenna College and the director of CMC's Memory and Aging Lab (UMA Lab). She earned her Ph.D. in cognitive psychology from Duke University and did her postdoctoral work at Washington University in St. Louis. Her research focuses on how knowledge works in memory and explores related issues involving cognitive aging, autobiographical memory, collective memory, false memories, and education. She fell in love with the field of memory as an undergraduate at Washington University in St. Louis through her philosophy-neuroscience-psychology major. Outside the lab and classroom, she spends her time painting, reading sci-fi/fantasy, traveling, and climbing at Joshua Tree National Park.
Sharda is on sabbatical for Spring 2019 and is a Visiting Professor at the University of Waikato
in New Zealand, collaborating with Maryanne Garry from January through March.
Allie Crum is a senior psychology major from Los Altos, California. Her interest in memory began with a course on memory and learning her sophomore year of college. She has since become especially interested in the connection between memory and the senses, and memory in classroom environments. After college, she plans to teach English abroad for a year before getting her teaching credential/master's in education. Allie can be found on the soccer field playing for the CMS Athenas, in elementary school classrooms, or outside enjoying the California sunshine.
C.C. Schwab, a senior majoring in psychology and economics, is from San Diego, California. After taking Sharda Umanath's Research Methods course, she became more interested in learning about research and, especially, how people remember events from their own lives and what influences these memories. Following graduation, C.C. plans on pursuing a career in consulting or marketing and eventually earning an MBA. Outside of the lab and the classroom, C.C. enjoys hiking with her dog, Cali, and planning events for the students at CMC. She also enjoys traveling, painting, going to concerts, and cooking for family and friends.
Jessica Selig is a junior from McLean, Virginia, dual majoring in psychology and economics. Taking Sharda Umanath's "Autobiographical Memory" course really sparked her interest in memory and her desire to delve deeper into memory research by working in the lab. She is fascinated by the fallible nature of memory, how memory is reconstructed, and the ways that memory changes across the lifespan. After her time at CMC, Jessica hopes to go to graduate school for neuro- or behavioral economics. Outside of the lab, Jessica tutors at a local elementary school, runs, hikes, and explores nearby beaches and the city of L.A.
Sarah Tritschler is a junior psychology major from Los Altos, California. After taking Sharda Umanath's Autobiographical Memory course, she became strongly interested in the field of memory and how it changes as we age, as well as the way in which our minds can manipulate our memory of events. After graduation from CMC, she hopes to work for a few years and possibly return to graduate school. Outside of the classroom, Sarah is one of the captains of the CMS women's volleyball team, Director of Social Media for the College Programming Board (CPB), and an avid dog lover.
Alicia Tsai is a senior from Taichung, Taiwan, and is dual majoring in psychology and biology. Her favorite part of memory research is discovering how fallible our memories actually are and examining the role that culture plays in individuals' memories as well as collective memory. Post graduation, she is planning on attending medical school. Outside the lab, Alicia is typically armed with her camera at all sorts of events and photo shoots, cheering on the Dodgers and Lakers, engaged in some sort of physical activity such as hiking or pickup basketball, or petting her friends' dogs.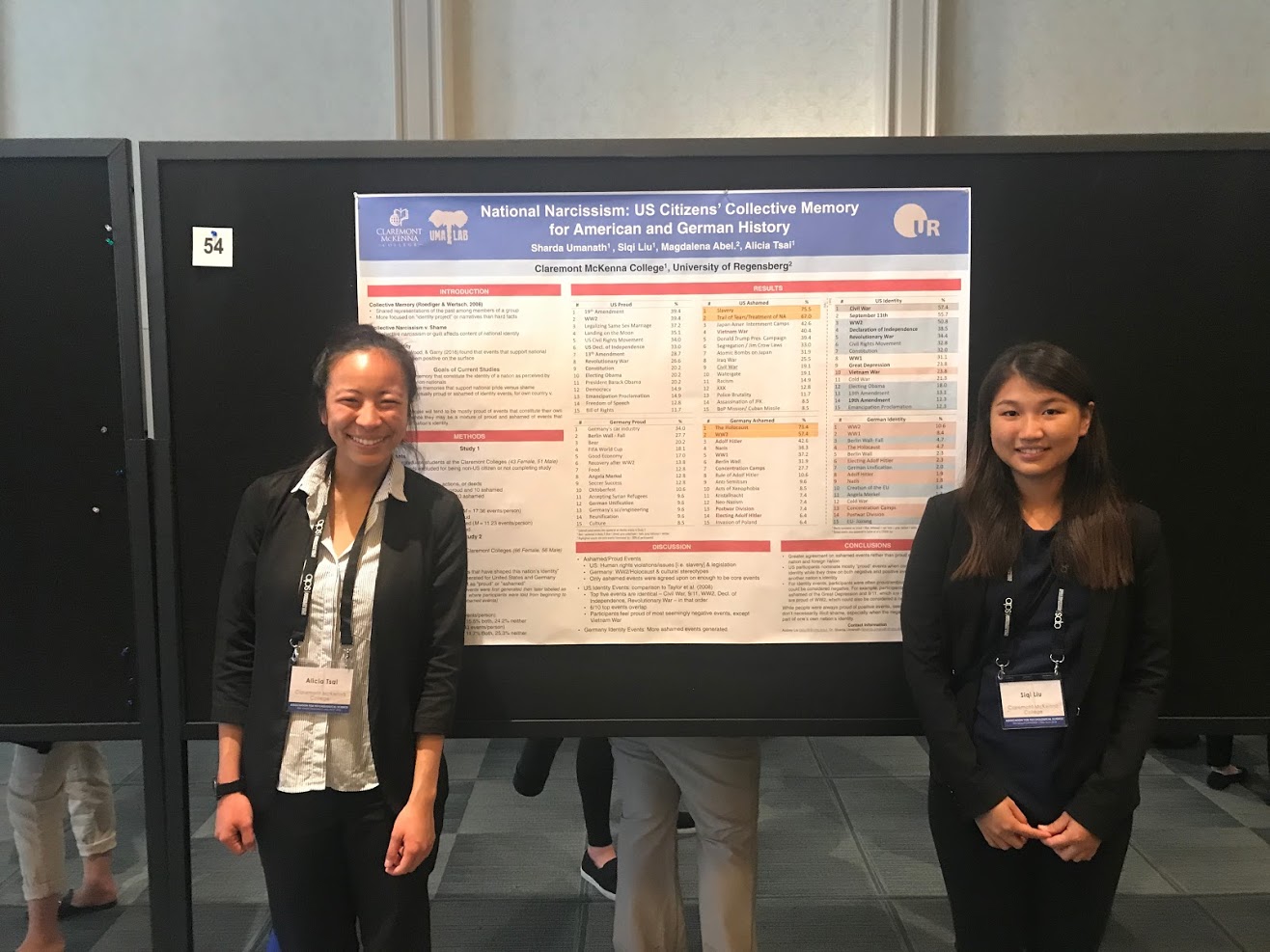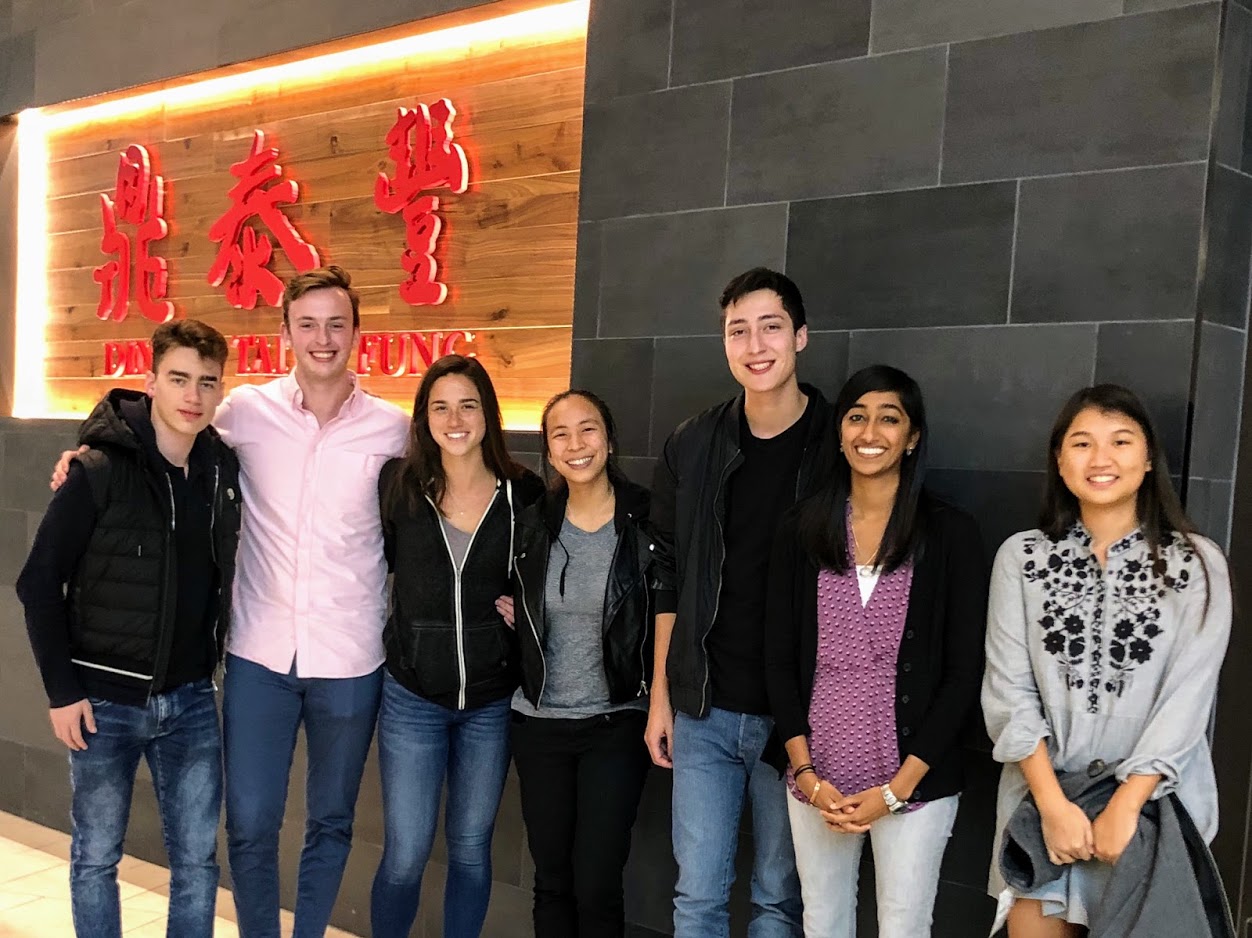 Lab Alumni
Juan (Johnny) Castillo graduated as a dual major in neuroscience and psychology. He is now a Post-Baccalaureate Intramural Research Training Award fellow at the National Institutes of Health, conducting research with Dr. Elliot Stein on addiction as a structural abnormality in the brain.
Lauren Clubb graduated as a biochemistry major. She is now a Post-Baccalaureate Intramural Research Training Award fellow at the National Institutes of Health, studying new targets for cancer immunotherapy, working with Dr. Paul Love.
Grant Gilchrist graduated as an economics major. He is now a knowledge analyst at Russell Reynolds Associates in Boston, Massachusetts, working with a team of executive recruitment professionals to research market trends and identify top-tier talent.
LinkedIn →
Audrey Liu graduated as a psychology major with a literature minor. She is now a graduate student in the Cognitive Neuroscience Admitting Program at Duke University.
Francois Ries has completed his time at CMC, majoring in economics and engineering. He is now completing a bachelor's of science at Columbia University in data analytics.
Main Collaborators
Magdalena Abel, University of Regensburg
Dorthe Berntsen, University of Aarhus
Andrew C. Butler, Washington University in St. Louis
Jen Coane, Colby College
Samantha A. Deffler, York College of Pennsylvania
Maryanne Garry, University of Waikato
Mark J. Huff, University of Southern Mississippi
Elizabeth J. Marsh, Duke University
Mark A. McDaniel, Washington University in St. Louis
Henry L. Roediger III, Washington University in St. Louis
David C. Rubin, Duke University